THE ART OF GIFTING
There are moments in life that are meant to be shared. Moments so special, they are simply worth celebrating.
Declare your love and celebrate your happy moments in the most sublime way with the MOH gift boxes.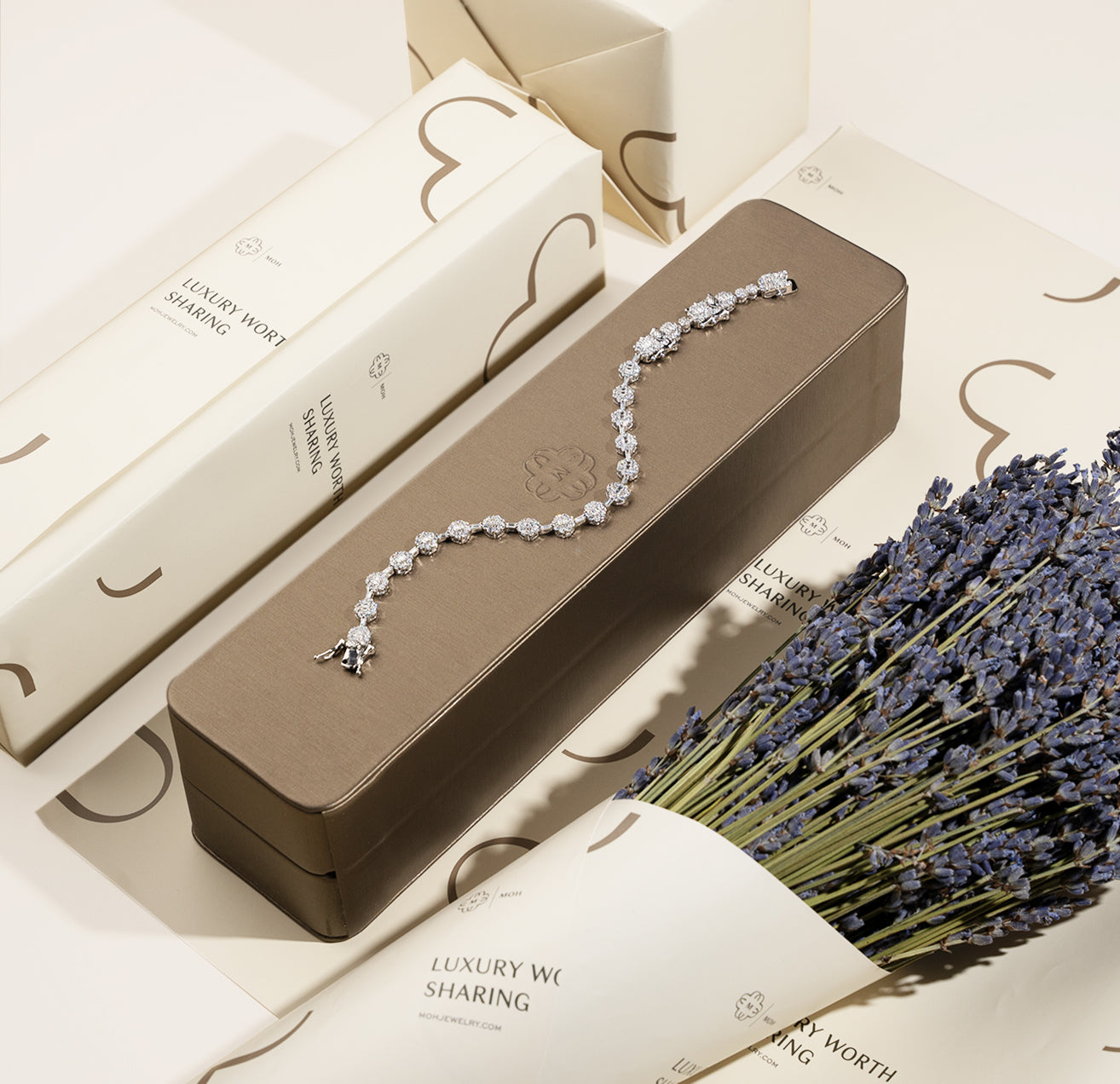 MOH Classic Packaging
We have always been committed to providing the best packaging options possible. Today, we introduce our luxurious classic packaging. Every order is shipped to your with a shopping bag, gift card and envelop with all supporting documents. Your chosen piece will be preserved well in an elegant box. 
Creating value one box at a time.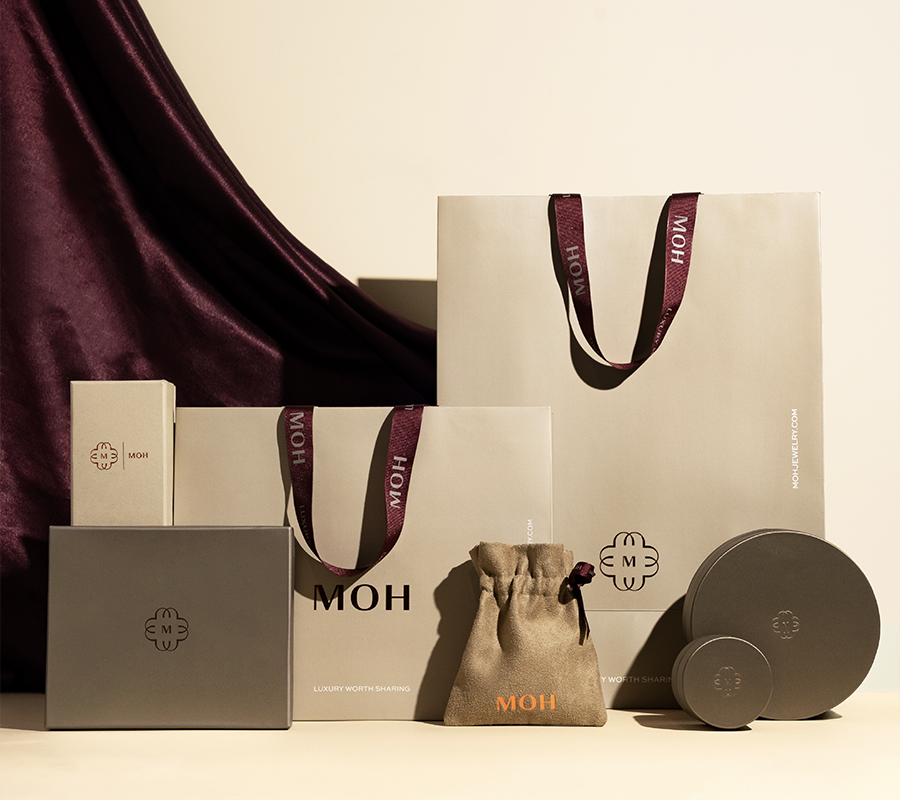 Gifting Packages Options
We provide our clients with the options to share our beautifully made items with their loved ones. MOH offers two gifting options. You can choose to wrap your gift and a personalized message or send a delicate lavender bouquet with your order. Both are available online or in any of our stores.
Luxury worth sharing.