Our Story

Creating Value One
Piece at a Time
With an eye for details and a heart for jewels, we are a fashion jewelry company that specializes in creating reminders of the memories you cherish the most; those you wish would live forever. That is our biggest passion.
Through the design and production of high-end gold plated jewelry for women, we have managed to create pieces worthy of every single one of your special occasions.
For years, we've thrived on creating custom-made experiences to make you feel as though you're the only one on our minds, working tirelessly to make it seem as though you truly are. We are committed to delivering high value every step of the way, which means that from the moment we meet to the moment you wear or gift that special piece, you'll know we'll be doing our best to live up to your standards.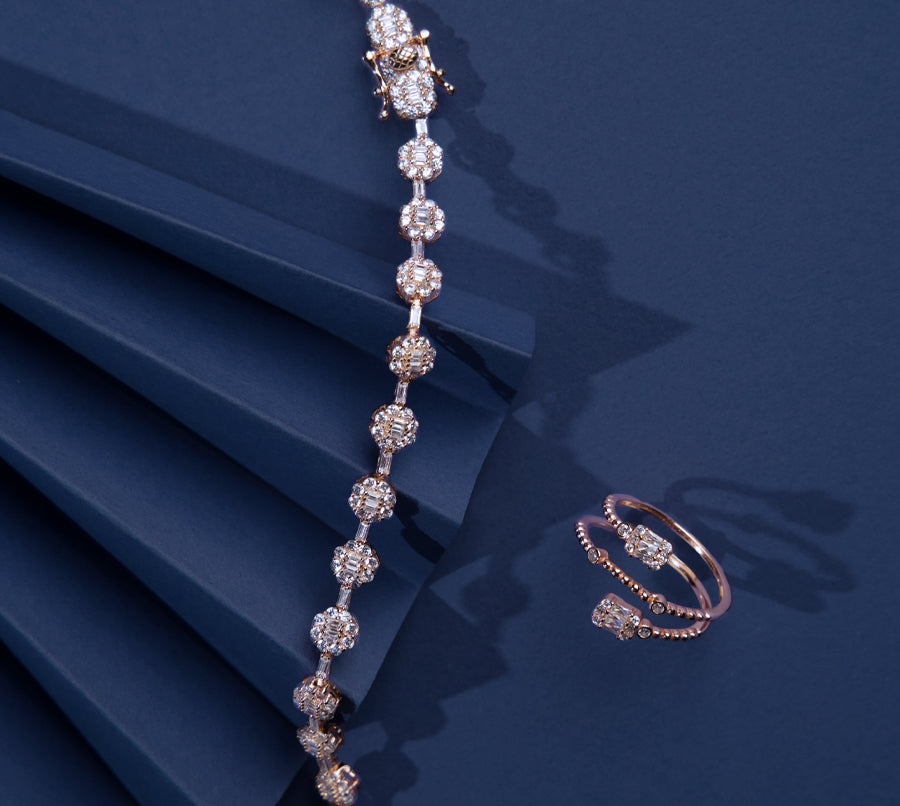 Our Philosophy
Our diverse and captivating designs meet the needs of different women. What began as designing basic jewelry, has evolved into a transformation of the fashion jewelry industry. We have a range of trendy, modern, and classical pieces that are united in their celebration of femininity in all its forms. Fundamentally, we believe that every woman deserves jewelry that lives up to the high bar she sets. So we focus on what matters: quality materials, transparent competitive pricing, luxurious and customer-centric experience that can capture the hearts and imaginations of all, in our journey to expand globally.


Our Products and Quality
All our products begins as a thought and with a pencil.
We start by sketching the details of everyday, giving each piece the same originality and individuality of our women. Drawing from many muses across the globe we take design inspiration from real, everyday life and sets the stage for us to add a little shine. Our unique jewelry pieces are as creative as they are timeless.
Each of our pieces is designed and made with love and care using 952 silver and maintain a rigorous process to ensure that each piece lasts a lifetime. In addition, we go the extra mile, coating our pieces in 18K gold and finish with a protective layer of top coat. We also look a little closer by meticulously sourcing our artificial diamonds, handpicking, and lab-testing them to ensure ideal cut, color, and at least AAA quality clarity. Last but not least, we oversee every step of the process.
Offering classical, seasonal, and special collections, our 18k gold-plated earrings, rings, necklaces, bracelets, and wrist watches can share with you your special occasions, commemorating them for years to come. In our mission to satisfy and empower women, we combine our quality materials with our exceptional service to create a memorable shopping experience and beautiful pieces that are meant to last.