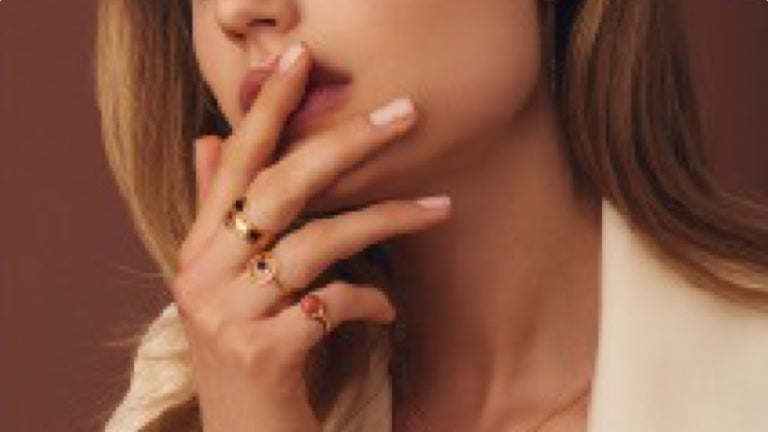 Fashion jewelry that lasts a lifetime, crafted to make every woman feel special and luxurious.
With an eye for details and a heart for jewels, MOH Jewelry provides unique jewelry pieces for the modern woman. Based in Saudi Arabia, our pieces combine luxury and timelessness, presenting captivating pieces for you to wear on your special occasions or to gift to loved ones.

Within, they carry the memories you and others can cherish, always and forever. Here, we offer fashionable, 18K gold-plated jewelry that combine feminine artistry, high quality, and memorable designs. Attentive to the experience as a whole, we make every item with utmost love and care, and part with it with the same sentiment, to provide a beloved piece, an unforgettable shopping encounter, and a thoughtful post-sale service.

For years, we've thrived on having pieces that resonate with different tastes, in our aspiration to reach women worldwide. From the moment you make your purchase to the moment your special piece is worn, the elegance of MOH Jewelry will stay true to its promise: giving valuable pieces for everyone to share.